eosin
We have a
particular place
we like to go to do rituals and commune with nature. It was overcast after about a week of rain, the ground was soft, and it looked and felt different today. Pics below.
I found and caught a tree frog on my hand.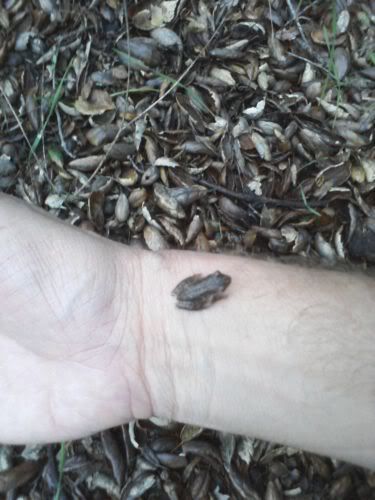 The tree frog hopped on to my arm.
A group of three stones.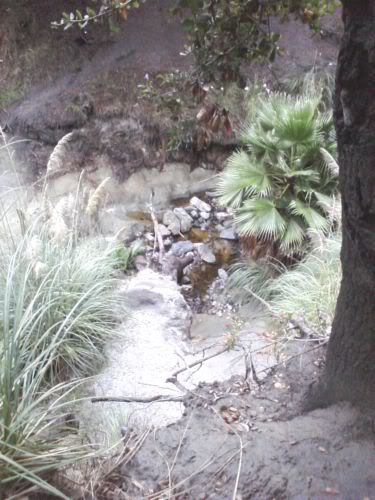 View of the creek from the top of a ravine.
A dark part of the forest.
A tall evergreen and dark stump look imposing.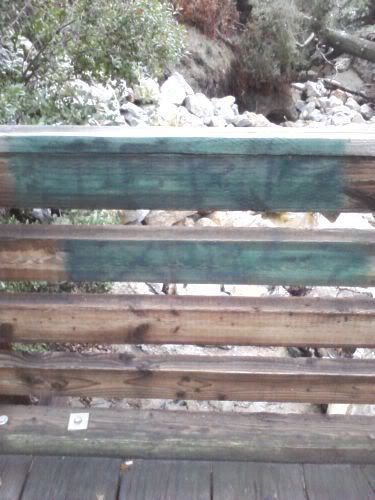 There was runic graffiti on the bridge, not by us.
Below a foot bridge, there is a creek waterfall.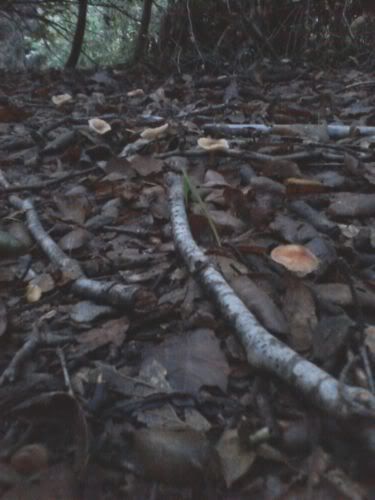 There were little mushrooms sprouting up in a certain part of the woods.
It was fun, and we'll be returning there in the near future.